Triathlon
Triathlon
To compete in a triathlon you have to be crazy.  Or at least that's what I've been telling myself ever since signing up to complete in the AJ Bell London Triathlon. I decided to participate in the upcoming race only a couple of weeks ago, and have only 4 months to get myself up to speed. There are 4 different categories, Super Sprint, Sprint, Olympic and Olympic Plus.  
Super Sprint
Super Sprint is made up of a 400m swim, a 10 Km bike and a 2.5 km run.
Sprint
The Sprint is made up of a 750m swim, a 20 km bike ride and a 5 km run.
Olympic
The Olympic is made up of a 1500m swim, a 40km bike ride and a 10km run
Olympic Plus
The Olympic Plus is made up of a 1500m swim, an 80km bike ride and a 10km run.
Seeing as this is my first triathlon I have decided to take it relatively easy on myself and will be competing in the Sprint category. I`m currently following the Men's Fitness guide to triathlon training which is comprised of 3 – 6 days of workouts, which revolve around the 3 key areas, swimming, running and cycling.
Tips for success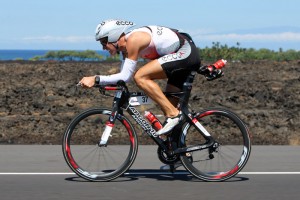 Sign up for swimming lessons
Even if you think swimming is adequate, taking swimming lessons can be a great way to get more efficient in the water. Maybe even ask a friend to film you swimming so that you can see your technique and where you can improve.
Swim outside
Another key issue is that swimming outside can be very different than in an inside pool.  Practice outside swimming where possible to acclimatise.
Learn to run off your bike
Practice running after cycling.  Check out the course terrain beforehand and practice on a similar surface.